Strokes, Heart Attacks Still Happen in a Pandemic
As coronavirus patients fill emergency rooms and hospital beds, people with chronic illness — from cardiovascular to respiratory diseases — face a dilemma: Can they get medical help if needed? When should they seek it? How will it be delivered?
Doctors are turning to telehealth services for routine appointments, but health emergencies continue to happen, virus or not. To deal with these changes, University of Miami Health System physicians across various disciplines have adapted to these new circumstances.
They're telling their patients that it's more important than ever to monitor their health, gauging for potentially dangerous changes.
"The doctor is definitely in."
Dr. Mauricio Cohen, interventional cardiologist, and director of the Cardiac Catheterization Lab at the University of Miami Health System says, "We are open for business, and we are seeing patients who need our care."Dr. Cohen and his cardiovascular colleagues regularly review their schedules to handle call-ins and to determine which patients are most at risk. The ones who warrant extra attention are assigned a telehealth appointment. In the most acute cases, the patient may have to come in to see the doctor in person. Just the other day, for instance, one of Dr. Cohen's patients who had recently undergone surgery was not feeling well. Her blood pressure was erratic. After examining her, he had her admitted to the hospital.
Her case, he adds, had certain unique aspects, which were the determining factors in her admission. "Not everybody with AFib (atrial fibrillation) has to end up in the hospital," he says. "AFib patients can be stable, but if it's a new condition, it's something we tend to evaluate more closely."
There are, of course, indicators of emergencies. If you have heart palpitations or chest pain, you should dial 9-1-1 for immediate attention. "You shouldn't overlook symptoms," he adds.
It's never been more important for physicians to provide knowledge and reassurance.
"People's health still needs treatment," says Dr. Gregory E. Holt, a pulmonologist and critical care specialist with UHealth. "Now, we have to be more intelligent about who comes in and when."
As with cardiovascular disease, people with respiratory illnesses and lung conditions are at an increased likelihood of developing complications if they contract COVID-19. Specific symptoms of chronic respiratory disease, the third leading cause of death for the 65-and-over demographic, mimic the coronavirus itself. People with emphysema, chronic obstructive pulmonary disease (COPD), chronic bronchitis, and even asthma can exhibit shortness of breath, a lack of energy, a persistent cough and chest tightness, even blue lips or fingernails.
So Dr. Holt and his colleagues tell their patients that they must stay home and follow the Centers for Disease Control and Prevention guidelines to avoid the virus. If typical disease symptoms worsen, however, patients should call the doctor for instructions. Like other physicians, Dr. Holt is "seeing" patients through telehealth, as needed.
"If you develop a fever, if your cough is worse or changes, if you have nausea, diarrhea or are vomiting, assume you have it," he says. "Quarantine yourself immediately."
Dr. Holt worries in particular about patients who are on immunosuppressant drugs, such as Prednisone, which is used to treat a variety of conditions, including breathing problems, severe allergies, cancer, and immune system disorders. "They need to be especially cognizant of their oxygen level, their breathing," he says.
Also, some conditions cannot wait for hospitals to clear out and the pandemic to slow. "If I have a patient who needs a biopsy, I've got to do it," he says. "I can't take the risk of waiting two months."
Time is also of the essence when it comes to treating strokes.
Dr. Jose Romano, a UHealth neurologist who specializes in stroke prevention and acute stroke treatment, urges anyone who develops certain telltale signs to seek help. "Call 9-1-1 immediately," Dr. Romano says. "You need to be seen in the hospital right away."
Stroke symptoms occur suddenly, and it's important to be on the lookout for such symptoms like numbness or weakness in one side of the body, severe headaches, dizziness and confusion, trouble seeing, and problems with coordination and balance, especially when walking.
Experts recommend using the F.A.S.T. test.
F is for face. Does one side droop when you smile?
Check your Arms: Can you raise both arms?
Speech: Are your slurring your words or otherwise speaking strangely?
The T stands for Time. When did your symptoms start?
When in doubt, Dr. Romano says it's better to err on the side of caution. Because your brain is starved for blood (and its essential nutrients, such as oxygen) during a stroke, timely treatment can cut down the chances of brain damage and death. "The sooner you receive treatment, the better chance of recovery," he says.
While staying home and putting non-essential medical procedures on hold helps contain the pandemic, doctors worry some people may be doing without necessary treatment altogether.
Dr. Romano says his colleagues have noticed a decrease in acute stroke patients in Florida hospitals. In fact, the March census of stroke patients at the stroke center was down 30% from February.
We think there are not fewer strokes happening but that people are afraid to go to the hospital.
Like Dr. Romano, Dr. Cohen says colleagues across the country are seeing fewer cardiac patients coming into the ER, "but it's not like heart attacks are happening less frequently," he adds.
That's why UHealth physicians want to assure patients all their medical offices are taking the necessary precautions to eliminate the possibility of infection. Examining rooms are carefully disinfected. Doctors themselves are wearing personal protective equipment (PPE) when needed, which includes goggles, gloves, booties, and N95 face masks.
Dr. Holt, the pulmonologist, says procedures are also typically done in negative-pressurized rooms as a way of containing airborne pathogens. Per federal guidelines, negative-pressure hospital areas include triage, bathrooms, emergency departments, laboratories, even soiled linen sorting and storage rooms. Negative pressure isolation rooms are also used for patients with airborne infections like COVID-19.
While the coronavirus has forced patients — and their doctors — to quickly adjust to changes in regularly scheduled office visits and lab tests, technology is proving to be a decent replacement. The screen can't take the place of in-person exchanges, but federal agencies have recognized the necessity of telehealth in this time of need and have deregulated provisions that prevented insurance companies from covering the service.
As the country works towards a common goal of containing the virus, physicians are urging their patients to choose wisely — that is, eat healthy, exercise, get enough sleep, keep in touch with friends and family, practice hand hygiene, wear masks when going outside, and take your medications as directed.
"Don't panic," says Dr. Cohen. "Being scared doesn't get us anywhere."
Call 305-689-2636 to schedule an appointment.
---
Ana Veciana-Suarez, Guest Columnist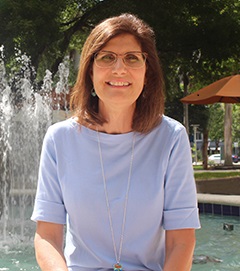 ---
Tags: coronavirus, COVID-19, Dr. Gergory Holt, Dr. Jose Romano, Dr. Mauricio Cohen, FAST, heart attack, stroke, stroke risk
Continue Reading