Are you Vulnerable to Developing Alzheimer's Disease?
4 min read
|
February 24, 2023
|
What if a handy, evidence-based questionnaire could be used to determine a person's risk of developing Alzheimer's?
Could changing certain behaviors help a person lower or prevent a neurodegenerative disease?
These are some of the questions James E. Galvin, M.D., M.P.H., a neurologist at the University of Miami Health System, has spent his career asking. The answers he has uncovered are helping clinicians treat diseases that ravage the brain. 
Most recently, he and a colleague developed a Vulnerability Index (VI).
VI is an easy-to-use tool that accurately assesses the risk of Alzheimer's and related dementias in asymptomatic individuals by looking at 12 socio-demographic, medical, and functional factors that could be easily abstracted from electronic health records.
"One of our goals was to create a simple tool that could be easily used with people who had no signs of cognitive impairment," says Dr. Galvin, who is also the founding director of the Comprehensive Center for Brain Health. "Understanding what puts certain people at a higher risk of developing these diseases can help us develop prevention programs. Similarly, for individuals with the mildest symptoms, we could best understand their risk of progression and develop treatment plans to slow that progression."
Dr. Galvin and Michael J. Kleiman, Ph.D., a research assistant professor and data scientist in his laboratory, used machine learning and statistical analysis to wade through the research records of 387 individuals, comparing the information of those with normal cognition to those with cognitive impairment.
From that wealth of data, they were able to tease out the 12 factors that best discriminated healthy controls from mild cognitive impairment and mild cognitive impairment from dementia.
Four of these factors are considered non-modifiable — age, education, sex, and race or ethnicity — but eight are "potentially modifiable."
These include:
diabetes
heart disease
stroke
frailty
obesity
hypertension
hypercholesterolemia
depression
Not all risk factors contribute to the risk equally, however.
Some, such as diabetes, contribute more than, say, depression. Because of this, each factor was given a different "weight." The same system was applied to the non-modifiable risk factors.
For example, when scoring the questionnaire, a male patient receives one point while a woman gets two. The literature suggests that women are at a slightly higher risk of dementia than men.
The points are then tallied for a total score between 2 and 20. A VI score of 8 was the threshold that discriminated between low-risk and high-risk. In other words, patients with VI scores of less than 8 were more likely to have a healthy brain than those with eight or higher.
In fact, "once you cross that threshold, your overall risk is 17-fold higher of developing a brain disease," such as Alzheimer's or Parkinson's, Dr. Galvin says. Those with higher scores also had worse health, functional, and quality of life ratings.
The score is telling in other ways, too. For those with mild cognitive impairment, a lower vulnerability score correlated with better cognitive performance. Those with higher scores had a worse cognitive performance.
A quantitative score, Dr. Galvin adds, allows researchers and clinicians "to figure out how a patient fits into the spectrum of vulnerability. Ultimately it helps us think of these cognitive problems in both a medical and social sense. We can then understand how to lower the risks."
The Vulnerability Index is one of three assessments that comprise UHealth's unique Brain Health Platform.
The other two tests are the Resilience Index (RI) and the Number-Symbol Coding Task (NSCT).
The RI assesses a patient's modifiable factors, such as lifestyle elements as well as mindfulness, cognitive and leisure activities, physical activity, and nutritional intake.
The NSCT, a cognitive test, can be done on paper or on a computer.
When used together with the VI, this three-part series of tests — which usually takes no more than 20 minutes to complete — can accurately determine a patient's dementia risk. Another positive: The 12 VI factors are easily accessible in a patient's electronic medical records.
Dr. Galvin has published his research in various journals. Most recently, the VI findings, titled "The Vulnerability Index: A Weighted Measure of Dementia and Cognitive Impairment Risk," appeared online in the journal Alzheimer's & Dementia.
He hopes primary care physicians will use the three-part Brain Health Platform to assess a patient's risk, especially during a first visit, while also motivating the patients to change their risky behaviors.
---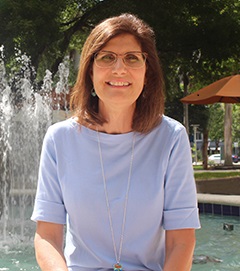 Ana Veciana-Suarez is a regular contributor to the University of Miami Health System. She is a renowned journalist and author who has worked at The Miami Herald, The Miami News, and The Palm Beach Post. Visit her website at anavecianasuarez.com or follow @AnaVeciana on Twitter.
Tags: amyloid plaques, brain cells, Dr. James Galvin, healthy lifestyle, onset alzheimer, risk factor for alzheimer, risk of developing dementia
Continue Reading